People below the poverty line face many difficulties in coping with the Covid-19 emergency. The situation in these vulnerable communities is very critical.
1. Precarious employment status
In Colombia, 47% of people are informal workers without guaranteed wages. The already precarious employment status with which they lived before the pandemic, places them at a level of vulnerability. 
2. Increased contagion and food vulnerability
What is most desperate for these communities in this Covid-19 situation is not only being infected by the virus, it is not having food to give to their children. They roam the city in search of survival and under the greatest vulnerability because they need to expose themselves to survive.
3. Limited digital resources
This segment of the population is excluded from the actions taken in the area of ​​work and education that use digital technology as tools. Children can't have virtual classes to "home school" because they do not have computers or internet networks.
4. Overcrowding and intra-family violence
Another reality that increases vulnerability levels is that these communities live in overcrowding), this increases anxiety levels and decreases tolerance in coexistence, increasing intra-family violence where children are the most affected.
5. Personal protective or biosafety equipment
As these families do not have economic resources, they cannot buy masks because they cannot afford it.
¡ The epidemic has stimulated solidarity!
This crisis has allowed us to connect with feelings of solidarity, altruism, empathy, union and action. Knowing that each one of us can generate hope in the lives of the neediest people.
The foundation invites you to join forces with us to carry a message of union to these populations. The union is strength and together we will mitigate the impact that this pandemic has generated.
We invite you to choose one of these support proposals
3. Limited digital resources
The My City with Life Foundation's mission is to reduce school dropout by preventing children from being used as working minors and losing the possibilities of studying and having a chance of getting ahead. With the Covid-19 crisis, the right to education of low-income children has been violated. The Foundation's proposal is: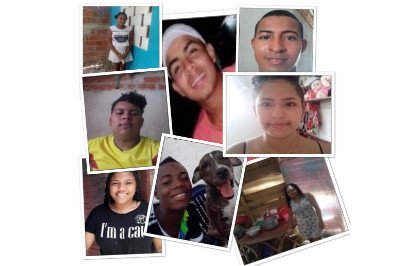 For the group of graduates: Donate to 8 young people, computers to continue their studies. The company Tigo, took out some SIMS without VAT, with monthly internet service worth 30,000 pesos. This list of young people from the graduate program that you could change your life for
For the group of 250 children between the ages of 5 to 15: The academic proposal is for the design and creation of a primer – a book that presents the most basic elements of any subject – according to their cognitive and emotional stage. Monitoring would be done by phone and video tutorials would be done by our professionals from the different areas of psychology, pedagogy and communication. Annex age groups with professional tutor. The value of the primer design and printing for each child is 45,000 pesos.
4. Psychological support network for the reduction of domestic violence
Protocol design for stressful situations and management of high-risk situations in intra-family relationships.
Dramatized videos of situations and how to handle them according to protocol.
Emotional peak support hotline.
Program costs 60,000 pesos per child.
Historia de vida de los jóvenes del programa de educación superior
La realidad de sus vidas y la oportunidad que tenemos de apoyarlos a continuar alcanzando por sus sueños.
El grupo de jóvenes, que ha terminado el ciclo de educación escolar, ha sido el más afectado a nivel educativo. No han podido seguir con su educación superior. Esta es su situación:
Slide
Carolay is finishing the second semester of psychology at the Reformed University. A percentage of the university payment is through a scholarship and the other percentage is paid by her mother for her studies. As her mother is not working because of the pandemic, Carolay can`t continue her studies if she does not obtain financial support for the following semester of study. This is the receipt of payment from the university.
315 US dollar.
Slide
Mayerlis is in the second semester of her Bachelor of Biology degree at the Universidad del Atlántico. The university is offering classes online through the University platform; however, she cannot participate in virtual classes because she does not have a computer. The situation at home is very precarious since her father is unemployed.
Slide
Jose continues with his training process at the Reformed University and is into the fifth semester of his Psychology degree. Classes are taught through WhatsApp which is free to use in Colombia, but he struggles because he does not have a computer or internet at home with which he can send his projects. His parents are unemployed and unable to help financially.
Slide
Dalis continues her academic activities in the System center (fourth module) as an accounting assistant. Dalis cannot send her completed projects because she does not have a computer or Internet.
Slide
Rosery continues with her technical training program in occupational safety at the Elyon Yireh Corporation for Technical Studies and Technologists. At the moment she cannot continue with her classes because she does not have access to a computer.
Slide
Andres is still active in the Manufacturing Process Program in Sena and should participate in workshops through the official platform. This is really difficult at his home because his family are not working and he does not have money.
Slide
Jose is still participating in the Manufacturing Process Program in Sena, but many times he can't connect because his father is not working, and he does not have money.
Slide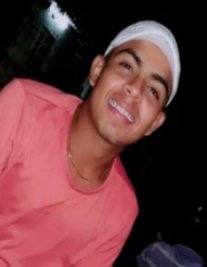 Diego is studying oral hygiene and he has said that he doesn't know if his educational process can continue because he has no access to the internet and he and his family have no money.
"No hay nada más fuerte en el mundo,
que el corazón de un voluntario"